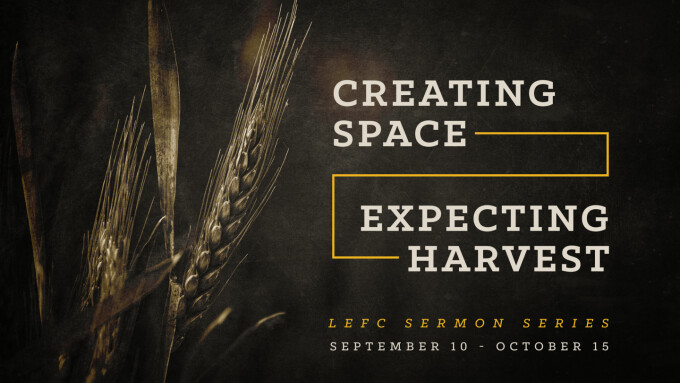 Below are some discussion questions relating to a recent sermon. These are provided so that your Life Group can discuss what was shared. Previous Weeks' Discussion Guides and Sermon Notes are available through the Sermons under the Resources menu. Click on the sermon series and then the sermon you are interested in to open it. You will see Paper icon under the sermon title. Click the icon to open the sermon notes. To listen to the sermon click on the speaker icon.
How has God blessed you lately?
Have you seen examples of how God's blessings to you have enabled you to bless others?
How can you increasingly see those in your oikos as Jesus sees them?
What things keep you from seeing the needs of others?
Are you willing to pray for God to send laborers? If so, how would you feel if He asked YOU to be one of them?
How do you hear God speak to you?
Hebrews 11:6 says, "And without faith it is impossible to please God, because anyone who comes to him must believe that he exists and that he rewards those who earnestly seek him." How earnestly are you seeking Him right now? And what would it look like for you to do so?
Take some time, even now, for God to send out laborers from LEFC and for God to grow our capacity to send them.