Music & Worship Ministries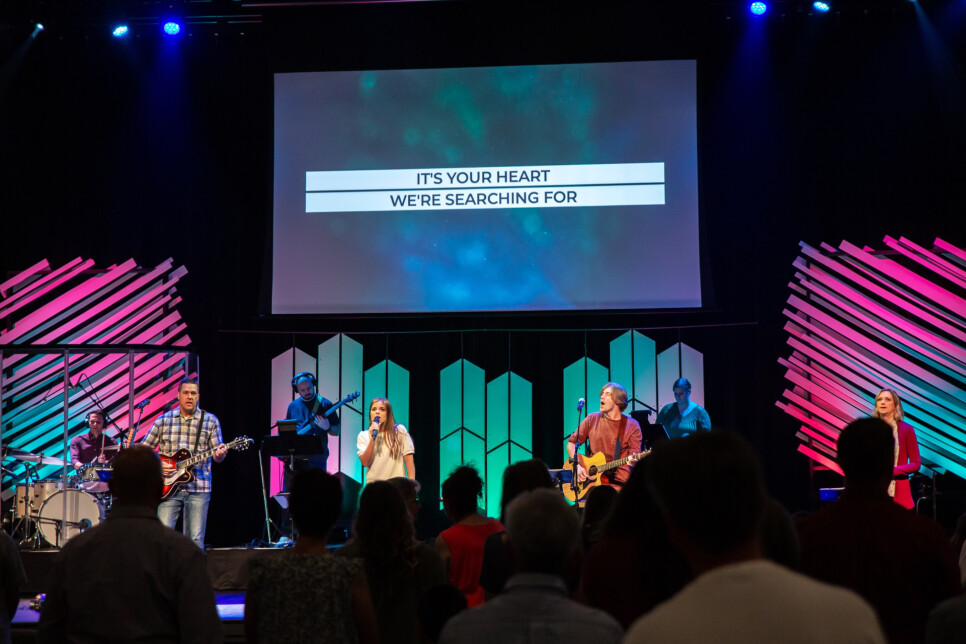 We worship Jesus with our lives every day (Romans 12:1). Sunday mornings we gather to worship through music, prayer and the teaching of the Word. Singing songs to God strengthens our faith and testifies to the mighty power of Jesus name.
"Speak to one another with psalms, hymns and spiritual songs. Sing and make music to the Lord in your hearts." Ephesians 5: 19
Our music is a cross section of worship songs and classic hymns led in a contemporary style whose goal is to magnify the name of Jesus above all other names. Our desire is to see the generations come together as family to worship God in Spirit and in Truth with one heart and voice.
"Not to us, O LORD, not to us but to Your name be the glory, because of your love and faithfulness." Psalm 115: 1
Staff
Ken Martin, Pastor of Worship Technology and Care -
Alex Swann, Director of Worship -
Areas of Worship arts Ministry
Worship Band - contact Alex Swann at
Kids Worship - contact Ken Martin at
Sound - contact Ken Martin at
Video - contact Ken Martin at
Projection - contact Mike Green at
Ushers - contact Barry Martin at