Kids
Kids are important to God; kids are important to us!

LEFC Kids Ministry is all about partnering with families to help them know, love, and follow Jesus!
We are excited to serve God by partnering with parents on this discipleship journey. We want your children to have great experiences here with our church family learning God's Word, building relationships with peers and with our Shepherds, and in time, associate these great experiences with who God is. There's nothing better than investing in our children and seeing them develop an unshakable and personal faith and hope in God.
SAFETY & SECURITY
We view every child as a priceless gift from God and do our best to consistently provide children with a safe, warm, and welcoming environment.
Our ministry with kids is powered by an amazing team of people who love Jesus, love kids, and have gone through background checks and safety screening. We also have trained security personnel monitoring our Kids Ministry Classroom areas.
CHECK-IN PROCEDURES
If you are considering visiting LEFC Kids for the first time, all you need to know is how to find our LEFC Kids Welcome Desk! Our friendly team will help you from there. First time visitors are asked to give some quick registration information and will receive security tags for both parent and child. The LEFC Kids Welcome Desk is located in the lobby area of the LEFC Kids wing of our building.
HANDS & FEET MINISTRY
Our Hands and Feet Ministry is designed for: kids who benefit from a little extra support to feel successful, and/or children who have special needs. In this ministry we partner kids with a one-to-one buddy to support the child as part of the classroom experience. If you'd like your child to have a buddy, here's the buddy profile form to complete and return to us at the LEFC Kids Ministry welcome desk.
Learn More
For more information about our LEFC Kids, please contact us: .
Click HERE to Meet the LEFC Kids Staff.
Other Ministries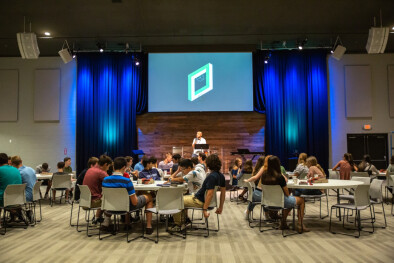 CROSSOVER
5th through 12th grade students can connect with God, with other students and with committed leaders who are dedicated to equipping the next generation to be the spiritual leaders of tomorrow.
YOUNG ADULT MINISTRY
SYNAGO is a gathering of young adults between the ages of 18 and 24. We are part of the Adult Bible Fellowship that meets Sunday mornings.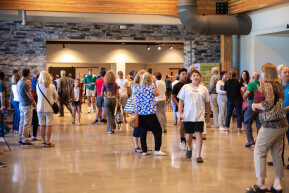 LEFC ADULTS
Because you weren't meant to do life alone, LEFC Adults is designed to empower adults to experience connection and foster spiritual growth.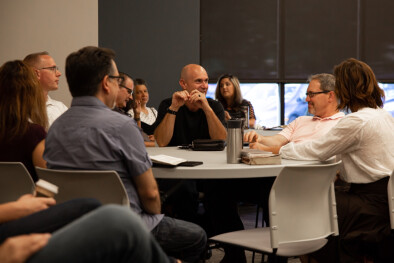 LIFE Groups
Life Groups are the key to building the healthy relationships necessary for the church to fulfill its goal of making disciples. These groups provide a small and safe environment where care, deep connection and meaningful mission happen on the journey of life. Get more important info by clicking below.