Crossover
5th through 12th grade students can connect with God, with other students and with committed leaders who are dedicated to equipping students to become disciples of Jesus Christ. We believe that disciple making and Oikos go hand in hand. We seek to provide opportunities for our students to learn truth from God's Word and put it into practice.
We accomplish our mission of making disciples of Jesus Christ through these values:
LOVE GOD
LOVE PEOPLE
Christian Community
Service
LIVE TRUTH
Ministry Leadership
Scripture
PROCLAIM JESUS
CROSSOVER EVENTS
Sportsworld 2021
SportsWorld is a day camp for children entering 2nd thru 6th grade for the school year 2021/22. Sr. High and Jr. High LEFC students assists with providing leadership and training and fun.
Sr. High - SportsWord Counselor Application-Click HERE!
This student application is to sere as a counselor for LEFC's Annual SportsWorld Camp. Being a counselor is open only to students from LEFC entering 9th through just graduated High School
---
Want to figure out where you fit into Crossover? Check out what we have available below.
G56
5th and 6th graders are invited to join us on Sunday mornings from 9:00-10:15 (1st Service ONLY) in the G56 Room for a morning of snacks, games, small groups and teaching from God's word.
Middle School
Morning: 7th and 8th graders are invited to join us on Sunday mornings from 9:00-10:15 am in the Lower Level for a time of teaching and personal study in God's word.

Evening: Come back Sunday nights to the Lower Level from 6:30-8:00 pm for exciting games and Life Groups.
High School
Morning: 9th through 12th grade students are invited to join us Sunday mornings from 9:00-10:15 am in the Crossover Room for a time of teaching and interactive table discussion.

Evening: We meet one Sunday a month in the Crossover Room from 6:30-8:00 pm for an all high school evening of fun. Individual Life Groups meet all other Sunday nights from 6:45-8:15 pm in homes around Lititz.
** A Life Group is a group of up to 15 students of the same gender and grade. Each Life Group consists of 2 committed leaders.**
Learn More
For more information about our Student Ministries, please contact us:

Jeff Travis, Minister of Student Ministries -
Tyler Morris, Student Ministry Coordinator -
Tonya Eberly, Administrative Assistant for Crossover Student Ministries -
---
CONNECTING WITH CROSSOVER STUDENT MINISTRIES
Join Crossover Email List: Send an email to and ask to be placed on the list.
Join Crossover Parent Cue Facebook page: Crossover Parent Cue
Follow us on Instagram at crossover_sm
Other Ministries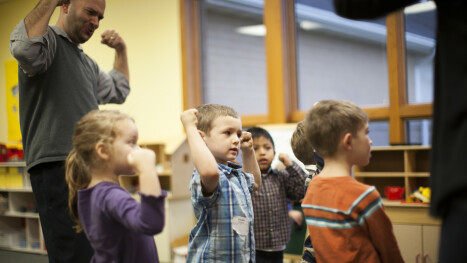 LEFC Kids
Lancaster Evangelical Free Church is a fun and exciting place for kids to connect with God and with each other. Let us introduce you to what we call LEFC Kids.
YOUNG ADULT MINISTRY
SYNAGO is a gathering of young adults between the ages of 18 and 24. We are part of the Adult Bible Fellowship that meets Sunday mornings.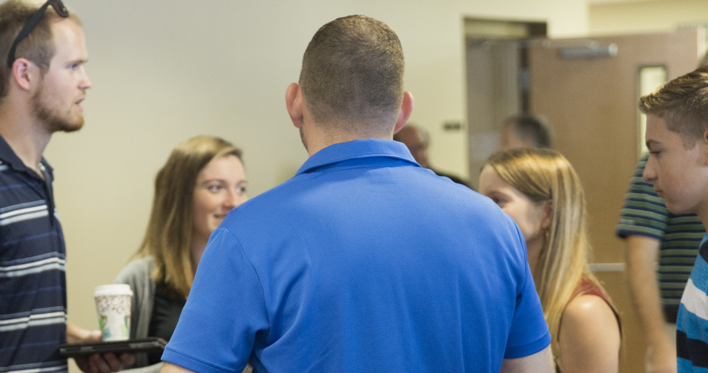 LEFC AdultS
Because you weren't meant to do life alone, LEFC Adults is designed to empower adults to experience connection and foster spiritual growth.
LIFE Groups
Life Groups are the key to building the healthy relationships necessary for the church to fulfill its goal of making disciples. These groups provide a small and safe environment where care, deep connection and meaningful mission happen on the journey of life. Get more important info by clicking below.