WELCOME
This is a unique season in our lifetimes. We are grateful that despite all of the changes around us, we serve an unchanging God who loves us!
Thank you for taking the time to check out our website. We look forward to meeting you in person, but for now allow us to introduce ourselves.
Lancaster Evangelical Free Church (LEFC) is a community of people who are united around a common belief: that Jesus died for our sins according to the scriptures, that he was buried, that he was raised on the third day according to the scriptures, and that he rose again. Jesus, the son of God, offers everyone the free gift of forgiveness of sins and eternal life in His presence. Our beliefs are explained more fully in our statement of faith.
As followers of Jesus we seek to be more like him, people who love God, love people, live truth, and proclaim Jesus.
Our staff works hard to preach the word, care for the body and equip the people of God to do the work of ministry. Click here to learn more about our staff team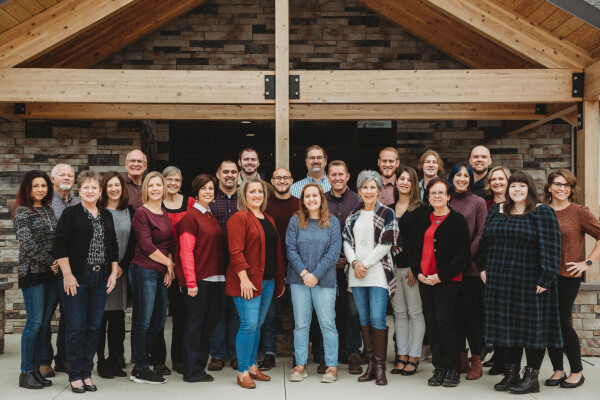 If you are new to LEFC, you can worship with us via our livestream at 9:00am or 10:50am or join us in person for either service.
If you choose to join us on campus, stop at the welcome desk and say hello, we'd love to meet you! If you aren't feeling well or you just prefer to start by participating with our livestream, please drop us a note to say hello. No matter which you choose, let us know if you have any questions or how we can be praying for you. God bless!