Groups at LEFC
If you would like more information or are interested in joining one of the types of groups listed below, please contact Connections Pastor Jeff Travis at .
Life Groups
Adult Bible Fellowships
Hope Groups
Connect Group
Interest Groups
---

A Life Group is a group of people, usually 6-15, who gather regularly to share their lives, study Scripture and pray. These groups are:
Relationally Connected: Life Groups exist to provide life! Members of a Life Group share a close personal connection that serves to exhort, encourage and care for each other. Groups gather on a regular (weekly or every other week) basis to maintain close relationships.
Hebrews 10:24-25
Biblically Based: One of the markers of a regular gathering of a Life Group is time spent in the Word of God. Many Life Groups are "sermon-based" and use the weekly sermon discussion guide posted online. Other groups study through books of the Bible, pre-written curriculum or faith based books.
Psalm 19:7-10
Oikos Focused: A Life Group prays for each members' Oikos regularly. Regular prayer for each other's Oikos serves as accountability to pursue gospel-focused relationships within each personal Oikos.
Matthew 9:37-38 and 28:18-20
Mission Minded: Life Groups are on mission together through service and the support of others on mission. This may look different in each group, but often consists of serving together regularly and supporting one of LEFC's Strategic Partners or Missionaries.
Matthew 25:35-40
Intentionally Led: Each Life Group has a leader who oversees care, organizes gathering details, leads Bible study selection, facilitates discussions and prayer, and attends LEFC trainings.
Mark 10:42-45 and Acts 20:28-31
Growing & Multiplying: Life Groups are asked to annually evaluate their history, health, future, and desire to grow and multiply. A growing and multiplying Life Group is evidence of members who are connected together and focused on Oikos.
Acts 2:42-47
*Oikos is the 8-15 people who God has supernaturally placed in a person's sphere of influence to give opportunity for gospel influence. These people include family, close-friends, neighbors, co-workers, classmates, etc.

Click here for Life Group Resources!
---

ABFs are our Sunday morning classes for adults. Many are formed based on age and stage of life of attendees, but all are welcome to attend any class at any time. Teachers rotate through classes communicating truth that is both Biblical and practical in nature. As teachers cycle through, the teaching style naturally varies from discussion-based to lecture. ABFs occasionally gather outside of their Sunday morning routine for additional fellowship.
Click here for more information about ABFs, meeting times, and locations!
---

A Hope Group is a gathering of people who are in a similar, challenging stage of life or experiencing similar, challenging situations who gather together regularly to support and encourage each other in Christ. Contact our Connections Pastor Jeff Travis for more information about any of these groups!
Hope Groups currently offered at LEFC:
Hope for Hurting Parents


Women's Hope


Common Thread: Parents of children with special needs


---

Connect Group is for any adults at LEFC looking to find (or re-find) community whether they have been attending for 25 years or one week. A Connect Group meets for three weeks and functions like a Life Group with the goal of bringing together people who desire close, personal connection. New Life Groups are launched from Connect Group on a regular basis, leading to long-term community.

Next Connect Group Meetings:
Wednesdays, February 1, 8, and 15, 2023
7:00-8:30pm in the G56 Room
*No registration needed
*Childcare not currently provided
Help, I'm New! Where is the G56 Room?
We're so glad you asked! When you enter LEFC's campus, drive to the smaller parking lot to the right of the building. The Midweek Entrance is located at the back corner of the building. Enter here and then take a right into the G56 Room!
Questions?
Registration is not required for Connect Group, but please reach out to our Connections Pastor Jeff Travis with questions!
---

Interest Groups are short-term, fun-focused groups that revolve around shared interests and hobbies. Most Interest Groups meet throughout the summer and provide a great, low commitment way to invite Oikos friends into community at LEFC.

---
Other Ministries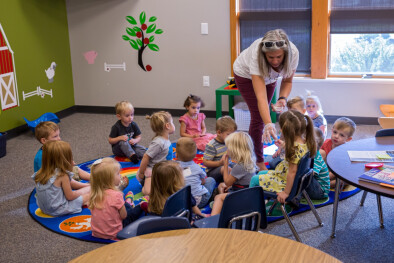 Uniquely designed for children newborn-6th grade where the Bible is taught in a creative and relevant way allowing children to grow in their relationship with Jesus.
5th through 12th grade students can connect with God, with other students, and with committed leaders who are dedicated to equipping the next generation to be the spiritual leaders of tomorrow.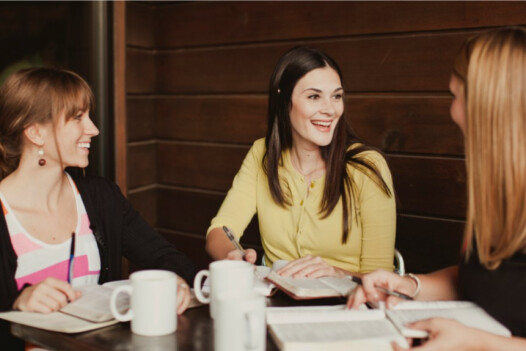 SYNAGO is a gathering of young adults in their 20s to early 30s. They are an ABF that meets Sunday mornings.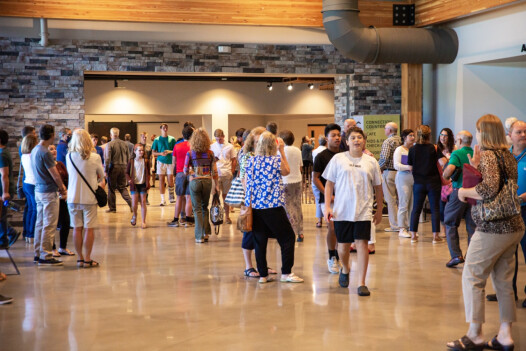 Because you weren't meant to do life alone, LEFC Adults is designed to empower adults to experience connection and foster spiritual growth.