Staff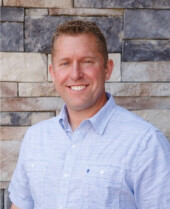 Senior Pastor
Enjoying the journey of doing life with Christ and a great church!
---
Executive Pastor
Partners with Tony to lead the staff, empower the church, and give God the glory. Self-proclaimed coffee snob.
---
Executive Administrator
---
PASTOR OF WORSHIP TECHNOLOGY & CARE
Expertly leads our worship technology efforts, cares for people and oversees worship department.



---
DIRECTOR OF WORSHIP
Loves to see people expressing passion for Jesus through both shouting at the top of their lungs, and quiet reflection and meditation.


---
MINISTER TO CHILDREN
Passion for partnership with families in discipling children.
---
Early CHILDHOOD Coordinator
Desiring to equip, energize, and encourage my shepherds in the two year old through kindergarten classes to share their lives and love of Jesus with their students.
---
KidMin administrative assistant
Organize the behind-the-scenes administrative tasks for KidMin to make sure everything is set up to run smoothly each week. Also occasional coloring, crafting, and practicing self-discipline by not eating the kids' snack supply.
---
Director of high school ministries
Desires to see the Kingdom of God here on earth as it is in heaven, and is passionate about seeing students surrendering their lives to Jesus.


---
DIRECTOR OF middle school MINISTRIES

Desires to see students fall in love with Jesus through studying scripture.


---
G56 Coordinator

Desires to see kids drawn closer to Christ through scripture and fun.

---
Administrative Assistant for Student Ministries
Slayer of dragons and bad attitudes for all Crossover activities. The critical administrative cog in the happy chaos of Crossover Student Ministries.
---
Pastor of ADULT Ministries
Believes life change begins with Jesus Christ and happens most effectively in the smallest group possible.


---
Director of Women's ministries
Passionate about Jesus, women, and seeing captives set free in Christ. I love the Gospel, redemption, and the power of a testimony.
---
Connections Pastor
Passionate about connecting people to the community found in the body of Christ!


---
PASTORAL CARE COORDINATOR
Coordinating care at LEFC where everyone is cared for but no one is caring for too many.


---
HOSPITALITY COORDINator
Oversees Hospitality Ministry (Welcome Team, Ushers, Cafe) at LEFC and serves as Administrator for Witness Park Cemetery.


---
Finance Assistant
---
IT & Network Administrator
Most things tech related and then some, web almost-master, trying to make life easier for the rest of the staff.



---
Receptionist

Welcomes all who enter and call the church office with a smile, coordinates facility rentals, and assists in administrative tasks.


---
Property Supervisor
Maintains buildings and grounds, keeping it an inviting and safe place to worship.



---
Communications coordinator & administrative assistant for adult ministries

Manages event promotion, communications, and online content and provides administrative support to the adult ministries team.


---
Graphic Designer
Designs all the things (except for the things she doesn't). Takes a lot of pictures the rest of the time.


---
Administrative Assistant for worship arts & mobilization