Rising Before The Dawn
The Evidence of the True Church
CLICK HERE FOR THE LIFE GROUP DISCUSSION GUIDE CONTAINING DISCUSSION QUESTION
Matthew 16: 13-16
Daniel 7:13-14
Hebrews 1:3
Separation will be determined by our actions or lack thereof.
Good works are not the cause of salvation but the effect of salvation.
Matthew 7:21-23
How you treat others is how you treat God.
John 13:35
What is revealed when we are off guard or unaware?
Live as though Jesus is coming back today. Plan as though he is not coming back for 100 years.
Series Information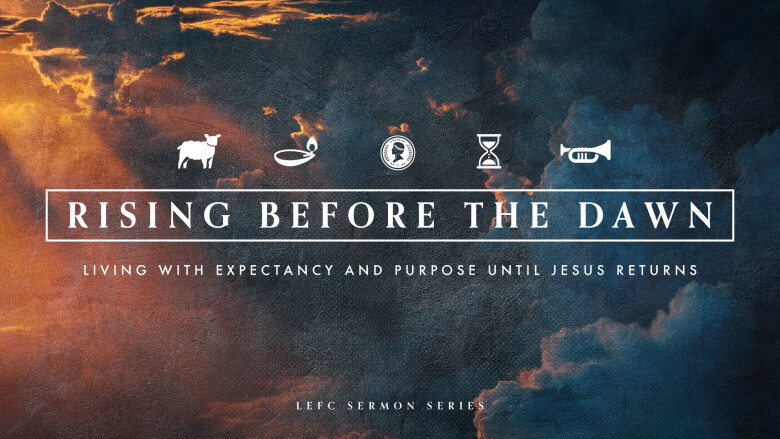 Jesus was asked by his disciples when will he return and what will be the signs of the end. Jesus' answer speaks to living a life of expectancy and purpose that creates joy and hope as opposed to panic and fear.