Prayers of praise and thanksgiving (with Worship included)
"You can tell a lot about a person's theology by the way they pray." E.S.

"Prayer is conversation between God and people."
Who is God?
He is an all-powerful and sovereign God.
Genesis 50:20 "As for you, you meant evil against me, but God meant it for good, to bring it about that many people[a] should be kept alive, as they are today."ESV
He knows all things—past, present, future.
He is an all-loving God.
He is everywhere even when we cannot see or sense his presence.
2 Kings 6:15-17"When the servant of [Elisha] got up and went out early the next morning, an army with horses and chariots had surrounded the city. "Oh no, my lord! What shall we do?" the servant asked. "Don't be afraid," the prophet answered. "Those who are with us are more than those who are with them." And Elisha prayed "Open his eyes, Lord, so that he may see." Then the Lord opened the servant's eyes, and he looked and saw the hills full of horses and chariots of fire all around Elisha."
What does God desire of us?
To be in relationship with us.
To pray about all things—everything!

Things that concern us and things that we rarely give thought to.
To approach him confidently.

He is merciful and gracious to us even when we doubt.
God has a plan for your life.

To bring about a good work in and through you.
Philippians 1:6"Being confident in this, that he who began a good work in you will carry it on to completion until the day of Christ Jesus."
For us to have victory in life.

When we feel that we are losing the battle to remember that God has us surrounded with his army, and that if he is for us who can stand against us.
Romans 8:31, 37"What then, shall we say in response to these things? If God is for us, who can be against us…No, in all these things we are more than conquerors through him who loved us."
We praise him…
For his great name…In the name of Jesus!
For his great power.
For our redemption.
For his forgiveness of our sins.
For being active even when we do not see him.
For orchestrating his mercy and grace knowing the trials to come.
For speaking to us.
For listening to us.
For surrounding us with protection.
For giving us power in Jesus name.
Jeremiah 10:6"No one is like you, Lord; you are great, and your name is mighty in power."
1 Chronicles 17:2020 "There is no one like you, Lord, and there is no God but you, as we have heard with our own ears."
Exodus 15:11"11 Who among the gods is like you, Lord? Who is like you—majestic in holiness, awesome in glory, working wonders?"
1 Samuel 2:2"There is no one holy like the Lord; there is no one besides you; there is no Rock like our God."
Benediction:
We go forward in faith and expectancy that as we pray, we know our loving God is at work.
Series Information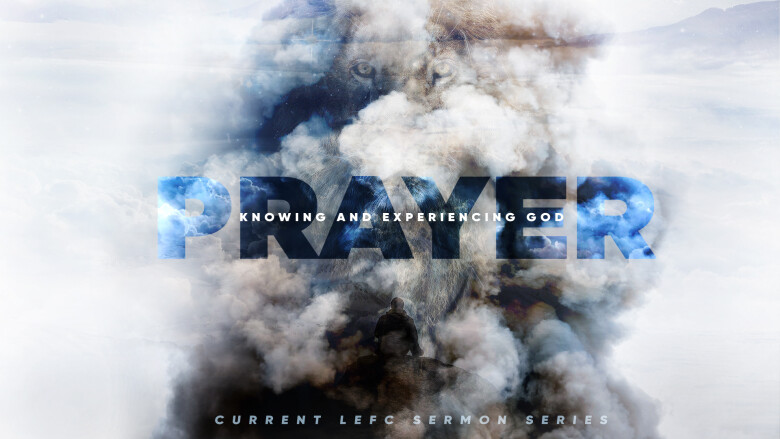 The vision for this series is to understand God's heart for us in a way to know why he would want us to pray to him.
Through engaging this question, by the end of this series each of us can continue to be liberated from all the apprehension that we might feel in engaging God
Each week we will be addressing the many questions and many facets when it comes to understanding who God is and therefore understanding how we can approach him in prayer