One
Power in Spirit. Power in love.
We ended last week in Ephesians 3:13 with "don't be discouraged…Paul's suffering will bring glory to the church." So, take courage and be strengthened! Now Paul prays for the Ephesians to that end—to discover what they are capable of in Christ!
Prayer request 1: That the church be strengthened in POWER of the Spirit. Ephesians 3:14-17a
His posture was kneeling which conveyed a serious reverence.


He prayed to the Father.


He prayed for their strengthening at their deepest core of their being by the power of the Spirit. (16)

Power dunamis- the capability to accomplish or to achieve.
Inner being- Where Christ becomes "the dominating factor of your entire being." BKC
Outcome- Christ becomes the evidential cause of all you are and all you do. (17a)
Prayer request 2: That the church be given the POWER to comprehend the incredible love of Christ. Ephesians 3:17b-19
To be rooted and established is to be built upon—your foundation. (17b)


To have the "power" the capability to grasp or comprehend the love of God.

It is beyond a special description—wide, long, deep, and high. (18)
It is beyond anything that knowledge or experience can compare. (19a)
Outcome- to be filled with the fullness of God's presence.

Part of the mystery mentioned in verse 12.
Love overflows from the one who is empowered to grasp the love of Christ.
Take aways
Pray for the Spirit to give power and strength to the church—each other!


Pray for each other to be given power to grasp the love of Christ.


Pray that strength and love will be lived out in power to the glory of God.
Benediction
Ephesians 3:20-21 "Now to him who is able to do immeasurably more than all we ask or imagine, according to his power that is at work within us, 21 to him be glory in the church and in Christ Jesus throughout all generations, for ever and ever! Amen."
Series Information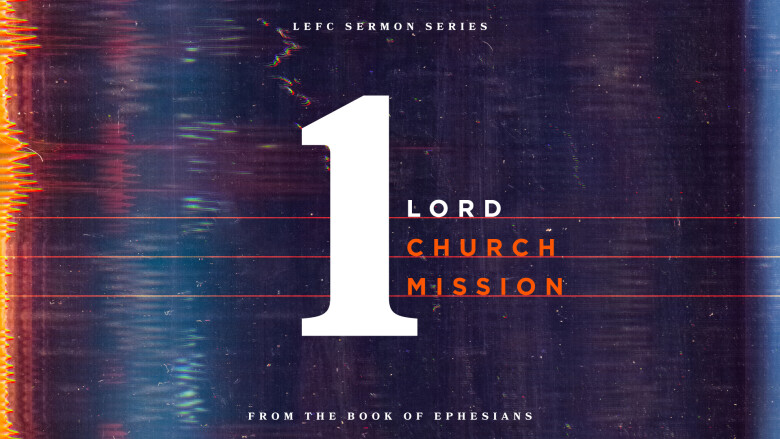 Ephesians is dripping with deep and meaningful truths to cling to and particularly applicable to today. While we have certainly experienced more division in our country, in Christ oneness can be found. The unity of the Trinity is deeply sown into the DNA of those who are following Jesus Christ. The work of Christ not only ties us altogether in the present but it gives us unity of purpose as move forward into the future.