Our Calling
Scriptures in order:
Zechariah 9:9-10
Psalm 9:8-10
Romans 12:1
John 4:23
Mark 11:1-11
2 Corinthians 5:6-10
Summary Points
Oikos Engagement.
Awareness of Missionaries/Ministries
Open your home
Read/Pray through Global Direction
What is the Lord calling you to?
Series Information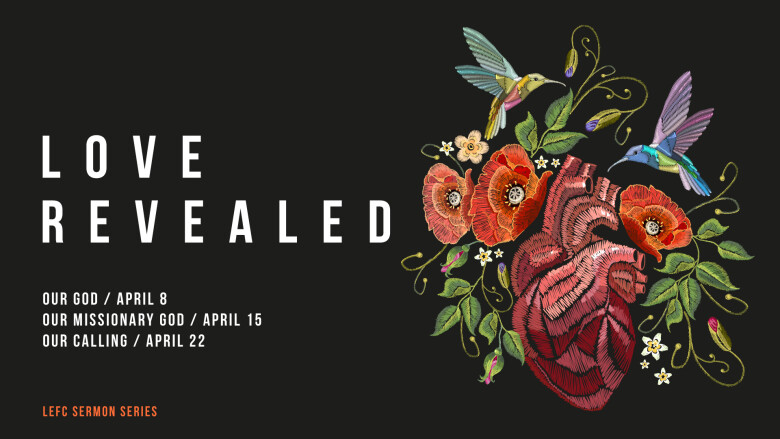 Love Revealed, our mobilization emphasis series, sets us on a path of establishing who our God is, how God came to us to reveal great love, and what our response is to this phenomenal gift.