It's all about Jesus
God loves you. John 3:16-18
Jesus loves you to the end. John 13:1-5
Called to a life of love. John 13:34-35
1 John 4:19 19 We love because he first loved us.
Ephesians 5:1-2 1 Follow God's example, therefore, as dearly loved children 2 and walk in the way of love, just as Christ loved us and gave himself up for us as a fragrant offering and sacrifice to God.
Transformative work of love. 1 John 4:7-21
Love is birthed in us from God. (7-8)
That love comes alive in and through Jesus. (9)
God goes first in loving us by Jesus' sacrifice. (10)
We pay forward that love. (11)
Love is the evidence of God's work in us by his Spirit.

(12-13)
We live by love not fear. (18)
We love because we have been loved by God. (19)
Loving others is the evidence that we are a child of God. (20-21)
Relationship with Jesus checkup.
When you think of Jesus what do you feel?
Is love for others what you are known for?
Like a marriage, what steps can you take to rekindle or begin a relationship of love with Jesus?
Revelation 2:2-5a 2 I know your deeds, your hard work and your perseverance. I know that you cannot tolerate wicked people, that you have tested those who claim to be apostles but are not and have found them false. 3 You have persevered and have endured hardships for my name and have not grown weary.4 Yet I hold this against you: You have forsaken the love you had at first. 5 Consider how far you have fallen! Repent and do the things you did at first…
Benediction.
John 13:34-35 34 "A new command I give you: Love one another. As I have loved you, so you must love one another. 35 By this everyone will know that you are my disciples, if you love one another."
Series Information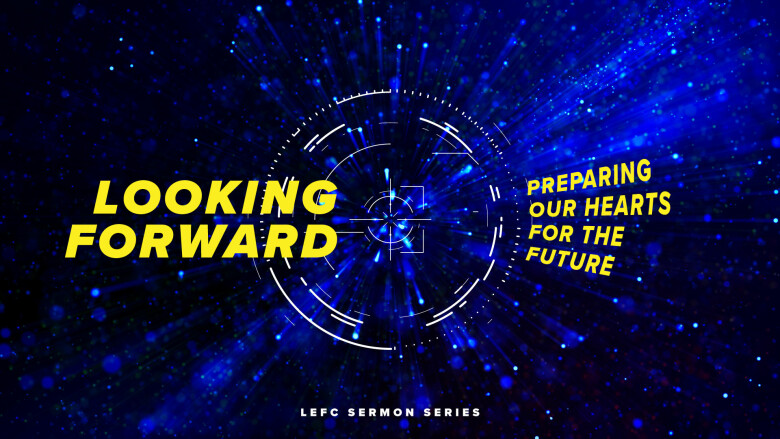 This is meant to be four weeks in preparing for a big change with the new building, but doing so with vision in mind. "Creating Space. Expecting Harvest." has been a great tagline for the project, and we have been living the "Creating Space" part over the past year. These four sermons are meant to calibrate our hearts, our eyes, and our minds upon the vision of "Expecting Harvest."
How do we prepare for it? What does it mean? What is my role?