Humility Breeds Credibility
Overview –
In this series, we have seen Daniel's lifestyle, his faith, and commitment to his God carried him through some difficult times. This morning, we'll look at his character, his humility. Humility matters. It matters not only in our relationship with God, but also in our relationships with others.
Humility Matters
Matthew 23:1-12
Luke 14:7-11
Luke 18:9-14
Cultural Norm is Self Exaltation
Biblical Examples
From Babylon

Daniel 1:6-14
Dan 2:17-19, 27-30, 44-45
Check up: How's Your Heart?
Benediction
Series Information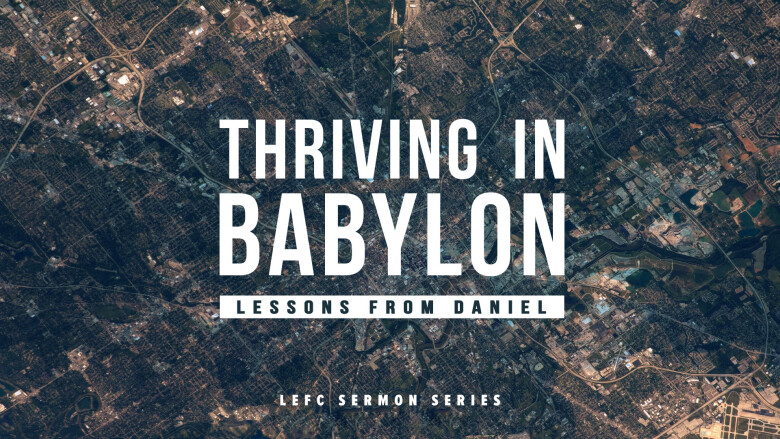 Many in America feel that our culture is so pagan there is no hope and consequently live a defeated life or a life of fear. Daniel lived in an increasingly pagan culture yet thrived in his faith—even impacting the entire kingdom. This series will look at how Daniel thrived in his walk with God when few others dared.