Glory in the Storm
Review: Begging God for relief or change of situation and resting in God's grace that his power is made perfect in weakness.
Power made perfect in weakness. 2 Corinthians 11:24-29; 12:9b-10
Paul had every reason to be angry or dissatisfied with God not sparing him from the relentless suffering.
God had every reason to have not allowed Paul another day of life.
In Paul's weakness, God's power becomes evident.
Hence Paul celebrated his weaknesses, his trials, his insults, his persecutions, and difficulties. (9b-10a)
When we are at our weakest, God's power brings us to our greatest moments of strength because we are not relying on our power but his! (10b)
Preparing for the storms—it's about the mindset. 1 Peter 4:12-19
Mindset: Expect challenges! Expecting storms removes much of the shock that often causes unfounded blame towards God. (12)
Mindset: Do not fear unknowns. Live not in fear of a coming storm but abide near the one who shelters you by participating with Jesus in your daily walk. (13a)
Mindset: Have an eternal perspective. Praise God in the midst of the storm knowing that his glory will be revealed some day. (13b)
Mindset: Proud to be with Jesus! Consider it an honor to be in the storm if it is related to living for Jesus. (16)
Mindset: Resolve to keep going forward. If you stop living or going forward you will wallow in self-pity, depression, and hopelessness. (19)
Bragging on Jesus.
I praise him for his grace!
I praise him for the hope of future glory!
I praise him for an opportunity to live today!
Series Information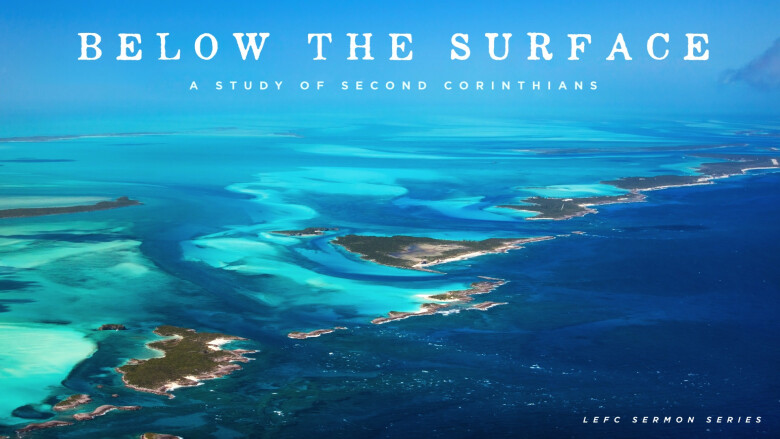 2 Corinthians is a letter between Paul and a church that had a fractured relationship. He addresses many relational and deep personal issues that get below the surface and deal with heart of the matter. This book is such a good model on navigating challenging personal and relational issues!