Be Ye Transformed
Intro
Romans written to all Christians
Gentiles grafted into the family of God = status equal to jews
God's wisdom - Romans 11:33-36
God's wisdom is found in scripture - 1 Corinthians 2:6-7
Romans 12:1-3
Therefore = these two passages are connected
Jews = system of sacrifice = dead things to atone for sin
Jesus = final sacrifice, resurrected, no more dead things because of sin
Christians = our bodies are a living sacrifice
Sanctification = Being made like Jesus by the work of the Holy Spirit
2 Peter 1:3 - God has given us everything we need
We are conformed to the world, now we must consciously not be
Be not conformed
Be ye transformed
The purpose is so we can know the will of God, and live by it.
Romans 12:3 - God's ways are higher than our ways
Implications - don't look at scripture to support our own conclusions, draw conclusions from the wisdom
of God as revealed in scripture
Romans 11:33-36
Be not conformed but be ye transformed - Eph 5:18-20
Be not conformed but be ye transformed - Col 3:5
Be not conformed but be ye transformed - Eph 4:29
Be not conformed but be ye transformed - 1 Th 4:3-5, 1 Cor 7:5
Be not conformed by be ye transformed - 1 Cor 6:9-11
Be not conformed – The world has given you conclusions. This is the wrong place to start.
Be ye transformed – Start in the scripture. Seek God's wisdom.
Don't misuse scripture
Recap

Scripture matters because it's God's incomparable wisdom
Scripture needs to impact and inform our thinking as a result
Our conclusions need to come from scripture, not be brought to scripture.

Be not conformed. Be ye transformed.
Series Information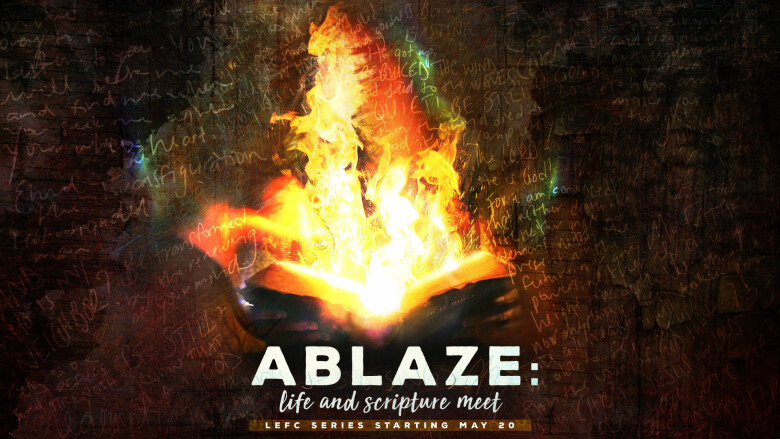 When was the last time you were inspired by scripture? Are you enamored with the word of God? Where does it come alive? How has the Word of God shaken, comforted, challenged, nurtured, and forever changed who you are? This series is an overflow of our love for His Living Word and gives testimony to the power it has to change a life.