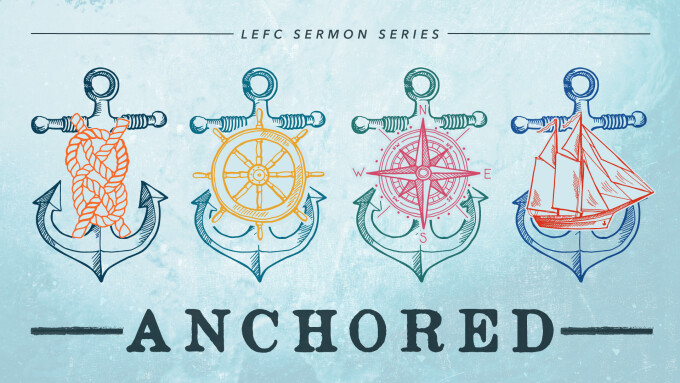 Group Discussion Guide
Anchored Sermon Series
"The Journey to Reconciliation" by Pastor Tony
Choose the best question(s) for your group
May 19, 2019
Questions: Contact Pastor Ric,
Below are some discussion questions relating to a recent sermon. These are provided so that your Life Group can discuss what was shared. Previous Weeks' Discussion Guides and Sermon Notes are available through the Sermons under the Resources menu. Click on the sermon series and then the sermon you are interested in. You will see a paper icon under the sermon title. Click the icon to open the sermon notes. To listen to the sermon, click on the speaker icon.
Texts: Matthew 5:21-24; 1 John 4:20-21; 2 Corinthians 5:17-21
Choose the best question(s) for your group
What about Pastor Tony's teaching this morning was confusing or troublesome to you?
Someone has defined anger simply as our response to "blocked goals".

What is your strategy for dealing with anger in a biblical fashion? (Ephesians 4:26)
Why do some use passive-aggressive behavior (using actions, not words)

as a means of avoiding direct confict in relationship?

Why is this nota healthy solution?
Why do your think Pastor Tony uses the word "journey" in his message title this morning? What are the spiritual results for those of us who do not reach the destination (reconciliation) of this journey?

How can we develop a reputation as "ministers of reconciliation" especially among those in our Oikos?

Why is this so important?
What are some road blocks to reconciliation?

How can these be overcome?