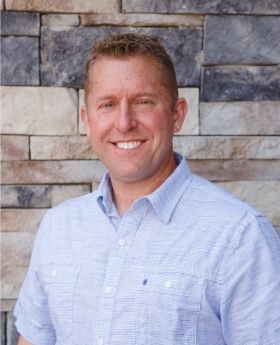 SENIOR PASTOR
Enjoying the journey of doing life with Christ and a great church!
Email:
Family: Married to Kristen with our daughter, Kyra and our son, Kaden
Previous lines of work: Youth Ministry for 18 years at First Baptist Church in Bethany, MO; Hershey Free Church, Hershey, PA; and West Shore Free Church, Mechanicsburg, PA.

One of things I find most fascinating: The journey God takes each of us on to come to a place of faith in Jesus Christ.


FAVORITE
Food: A good grilled steak with mashed potatoes and grilled vegetables. Hog maw.
Beverage: Unsweetened tea with mint
Place for Day of Prayer: Middle Creek Wildlife Management Area or Longwood Gardens
Appetizers: I love Chips & Queso! Little smokies
Movies: Ford v Ferrari
TV Show: Seal Team
Time of day: Night
Season: Summer
Place in the world: Kansas
Recreational activities: Golf, watching our son Kaden play baseball, working out, walks with Kristen, and laughing with our daughter Kyra.
Sports Teams: Denver Broncos, Kansas Jayhawks, Kansas City Royals
Book of the Bible: Hebrews

If I could do any for a day I would: Share the story of Jesus Christ before the UN.
One of my greatest experiences with God: Watching the sun go down and the moon rise while worshipping God with a team of students on a mountain in Zimbabwe.
Most people don't know this about me: I have a thing for color coordination.