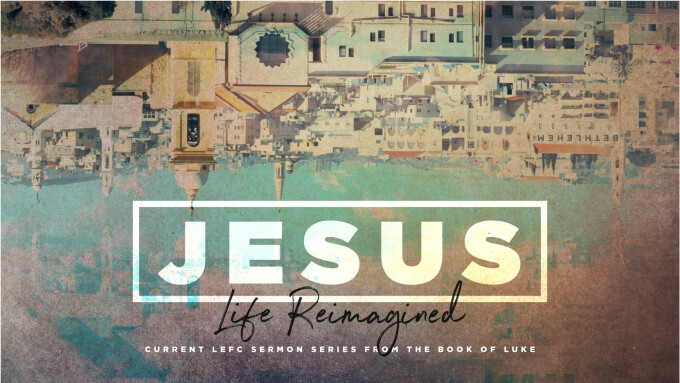 Group Discussion Guide
Jesus: Life Reimagined Sermon Series
"The Significance of Silence" by Pastor Tony
Choose the best question(s) for your group
December 9, 2018
Questions: Contact Pastor Ric,
Below are some discussion questions relating to a recent sermon. These are provided so that your Life Group can discuss what was shared. Previous Weeks' Discussion Guides and Sermon Notes are available through the Sermons under the Resources menu. Click on the sermon series and then the sermon you are interested in. You will see a paper icon under the sermon title. Click the icon to open the sermon notes. To listen to the sermon, click on the speaker icon.
Texts: Luke 1:5-20, 21-22, 57-66, 67-79
Silence is not typical in our culture except in libraries or during hunting season. What is it about our culture that seems to not value silence? How do we know God values the discipline of silence and solitude? How often should we practice it? How should we plan to do it?


When God seems silent, we can become cynical or our faith can grow. Share some struggles you've experienced with God's silence and some cynicism and growth that has resulted. Has all of your cynicism turned to renewed faith or has some apathy developed (not expecting God to respond)?


How would a little more silence affect your relationships in your Oikos?


Could we try more silence at prescribed times in our Life Groups? Is this even a good idea?