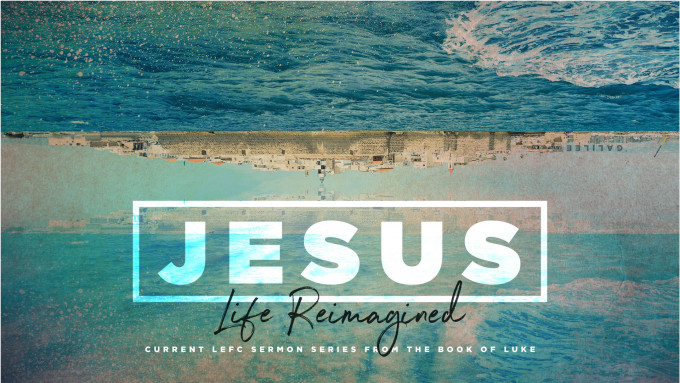 Group Discussion Guide
Jesus: Life Reimagined Sermon Series
"Jesus: True Greatness" Pastor Tony
Choose the best question(s) for your group
February 24, 2019
Questions: Contact Pastor Ric,
Below are some discussion questions relating to a recent sermon. These are provided so that your Life Group can discuss what was shared. Previous Weeks' Discussion Guides and Sermon Notes are available through the Sermons under the Resources menu. Click on the sermon series and then the sermon you are interested in. You will see a paper icon under the sermon title. Click the icon to open the sermon notes. To listen to the sermon, click on the speaker icon.
Text: Luke 9:37-48; Matthew 19:13-15; Luke 22:20-24
Comparing ourselves to others is a common practice that can lead to frustration, doubt and discouragement.

In your opinion, what is the greatest single heart issue at work when we do this?
"Self-actualization" is a term that describes a person who is self-secure, not unduly influenced by others and exhibits a healthy level of confidence.This would be a great discussion item for your Oikos.

How could you introduce it, especially in the work place?
Jesus redefines greatness.

He is counter-cultural.

How do westruggle with our desire to be "great" (especially in light of contemporary social media),

and our biblical understanding of greatness?

What specific area(s) of life is this a struggle for you?

As friends, comrades in community with one another, how can we help each other become 'great' in the eyes of Jesus? Further, how could we then become a GREATLife Group?

What personal characteristics enhance biblical greatness in our lives?