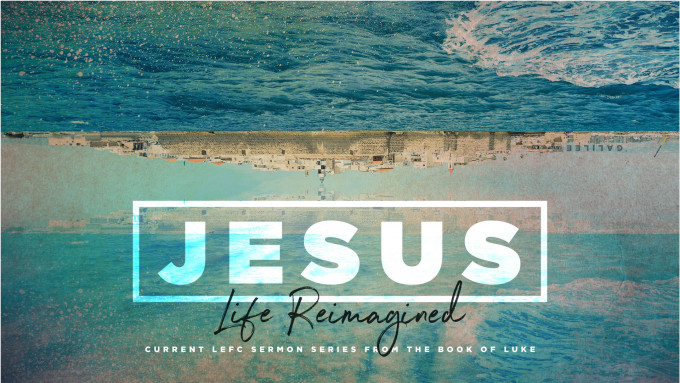 Group Discussion Guide
Jesus: Life Reimagined Sermon Series
"From Private to Public" by Dr. Ed Scheuerman
Choose the best question(s) for your group
March 24, 2019
Questions: Contact Pastor Ric,
Below are some discussion questions relating to a recent sermon. These are provided so that your Life Group can discuss what was shared. Previous Weeks' Discussion Guides and Sermon Notes are available through the Sermons under the Resources menu. Click on the sermon series and then the sermon you are interested in. You will see a paper icon under the sermon title. Click the icon to open the sermon notes. To listen to the sermon, click on the speaker icon.
Texts: Luke 12:1-12, 4-7; Revelation 20:11-15; John 16:13-15
List some reasons Christians don't share their faith.


Read Phil. 1:19-21. What role does shame play in our salvation and whether or not we share our faith?


How does Matthew 6:33-34 instruct in our priorities and fears?


I John 4:7-21 is an expansion of John 3:16. How does verse 19 connect our actions to our Gospel presentations?


In I Peter 3:15, what is our FIRST priority, even before giving an account for our hope? And what are the two characteristics of HOW we are to share our faith?

Read John 16:13-15. Discuss the Holy Spirit's role in sharing our faith as opposed to what our role is.


Take some time to ask God for one or more names of people in your Oikos who He would like you to trust Him for an opportunity and courage to share the hope that is within you.