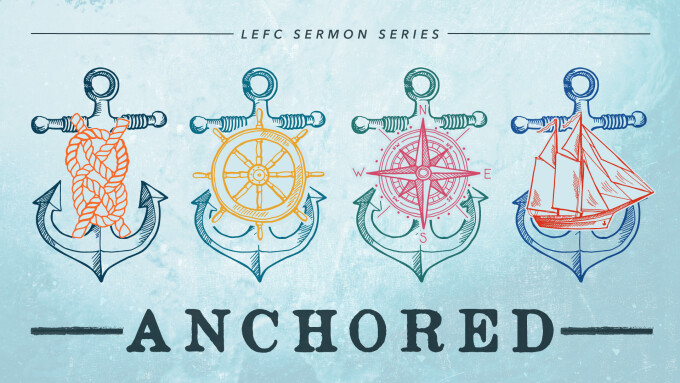 Group Discussion Guide
Anchored Sermon Series
"Conflict Management" by Pastor Tony
Choose the best question(s) for your group
May 12, 2019
Questions: Contact Pastor Ric,
Below are some discussion questions relating to a recent sermon. These are provided so that your Life Group can discuss what was shared. Previous Weeks' Discussion Guides and Sermon Notes are available through the Sermons under the Resources menu. Click on the sermon series and then the sermon you are interested in. You will see a paper icon under the sermon title. Click the icon to open the sermon notes. To listen to the sermon, click on the speaker icon.
Texts: Acts 15:36-40; Colossians 4:10; 2 Timothy 4:11; Philemon 24; 1 Peter 5:13
Who are your preferred partners in your Oikos?

You don't have to name them, but what is it about your relationship that makes your partnership unique/effective?


What issues could end a partnership?

When partnerships end, is it always a negative thing? What principles can we use to prevent failed endings (using wisdom and grace) from being negative?


Many times, when there is idea conflict, relational conflict results.

How can we continue to relate well to those with whom we disagree?


What is the biblical response to a believer who repeatedly hurts another relationally?


What in the sermon this morning was confusing or troublesome to you?