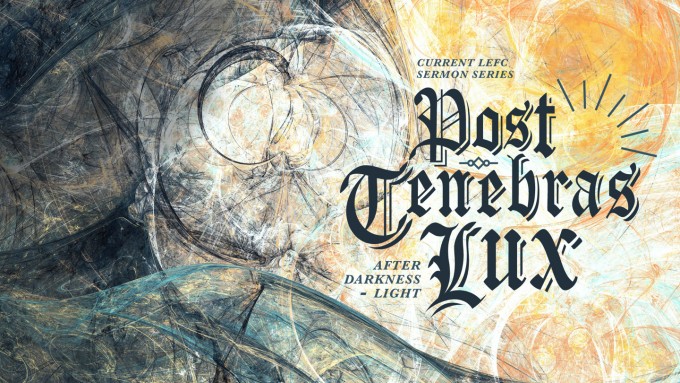 Group Discussion Guide
Post Tenabras Lux Sermon Series
Is Purgatory Biblical? by Pastor Joel
Choose the best question(s) for your group

November 26, 2017
Questions by Pastor Ric
Below are some discussion questions relating to a recent sermon. These are provided so that your Life Group can discuss what was shared. Previous Weeks' Discussion Guides and Sermon Notes are available through the Sermons under the Resources menu. Click on the sermon series and then the sermon you are interested in. You will see a paper icon under the sermon title. Click the icon to open the sermon notes. To listen to the sermon click on the speaker icon.
TEXTS: Mark 7:8-13; Matt 19:16-26; Galatians 3:1-14; Luke 16:19-31; Luke 23:39-43
Purgatory Defined: Belief in Purgatory was formalized in the 13th century. The Catechism of the Catholic Church defines purgatory as a "purification, so as to achieve the holiness necessary to enter the joy of heaven," which is experienced by those "who die in God's grace and friendship, but still imperfectly purified" (CCC 1030). It notes that "this final purification of the elect . . . is entirely different from the punishment of the damned" (CCC 1031). Dante's poem The Divine Comedy (1472) thrust this belief into the forefront of the public consciousness. The printing press had only been around for 32 years by that time. (Pastor Joel)
Besides "Purgatory", are there teachings by groups that you know of that do not stand the biblical test? Could it be that we evangelicals have beliefs that are not biblical, but cultural and/or legalistic? Here is one to get you started:

Biblical or Cultural? Believers must meet on Sundays for worship, preferably before noon.

Remember, just because something is cultural, does not make it wrong.


Indeed, the Word of God is our final authority. However, it is a known fact that many have used God's word to justify actual sin. How does one avoid the errors of misguided interpretation of Scripture? How do you do it? A trustworthy method of studying the Bible should be practiced. This is perhaps worth consideration for a Life Group or ABF study topic. Study Suggestion: Living by the Book, by Dr. Howard G. Hendricks.


How does the teaching of Purgatory violate the biblical principle of justification? Why then, does this invalidate the idea of Purgatory?


How does the example of the "Thief on the cross" (Luke 23:39-43) help you understand the simplicity of salvation? While we do not know how much this criminal knew of Jesus before being crucified with him, we do know that there are many who do not know who Jesus is today. What do you think is the best way to engage the not yet Christ-followers in your oikos with the gospel? How is your Life Group doing with this biblical mandate/mission?