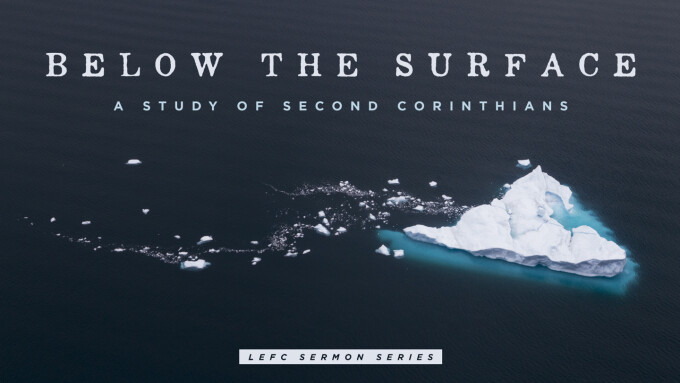 Group Discussion Guide
Below the Surface Sermon Series
Ministry of Reconciliation by Pastor Tony
Choose the best question(s) for your group
February 25, 2018
Questions by Pastor Ric
Below are some discussion questions relating to a recent sermon. These are provided so that your Life Group can discuss what was shared. Previous Weeks' Discussion Guides and Sermon Notes are available through the Sermons under the Resources menu. Click on the sermon series and then the sermon you are interested in. You will see a paper icon under the sermon title. Click the icon to open the sermon notes. To listen to the sermon click on the speaker icon.
TEXT: 2 Corinthians 5:12-21; Philemon 17, 18
Sometimes, family relationship issues are more difficult and reconciliation can be challenging. What is "step one" in any reconciliation effort? Are there specific biblical guidelines that you can think of for this process? (One example is Matthew 18) How do we handle a situation where there is refusal to reconcile?


Our world is broken. As those compelled by Christ to act in love, a great reconciliation opportunity is ours toward our Oikos. In your group, discuss opportunities/open doors you have been given by God to act as a minister of reconciliation in your Oikos. How does this help the proclamation of the Gospel? Pray for opportunities to be used of God in this way in your Oikos. How could a Life Group be used as a "minister of reconciliation?"


What part of Christ's example of reconciliation toward us is most meaningful to you? What part of reconciliation is most difficult for you to embrace? How does reconciliation deepen our relationship with God and others?